PROMISE helped organise the MEDPOWER2022 in Malta.
PROMISE had a Special Panel discussion on 'Reliability, degradation and performance of PV Systems', co-chaired by Ms Eugenia Zugasti and Dr Monica Aleman, both partners of PROMISE, from CENER and Becquerel Institute.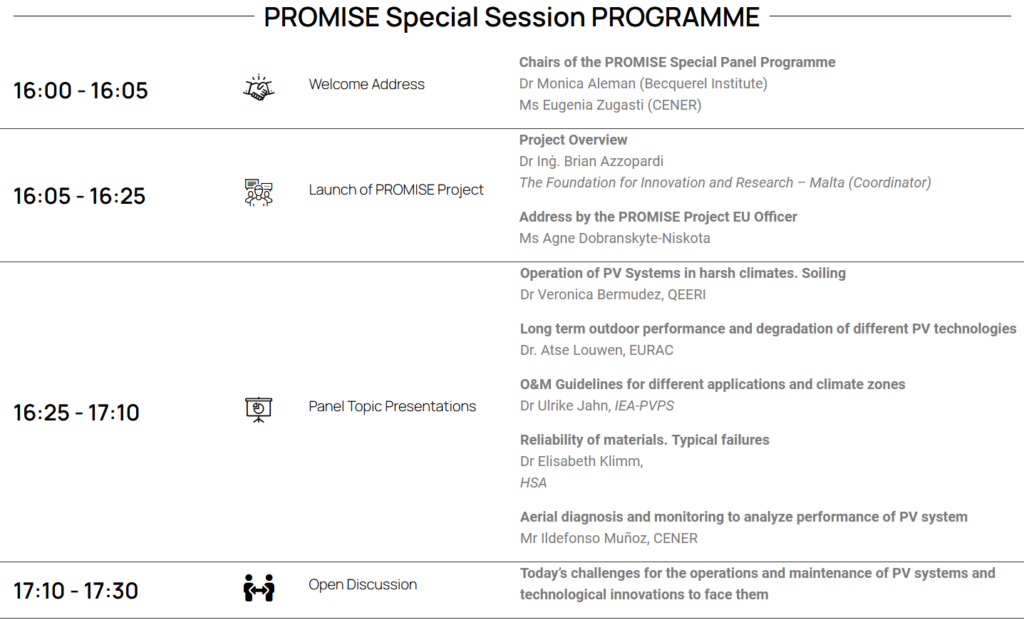 The panel brought great debate and allowed questions on reliability, harsh climate, and opportunities for Malta in the PV sector.